The technology evoluates quickly and allow us to build lighter and lighter bikes, stiff and efficient. Since a bit more than a year, we can see carbon chainrings regularly on show bikes but also on rideable bikes. A carbon cassette was even used on
the 3588gr bike
presented a few months ago at Interbike.
So we can wonder if it's reasonable to use such a material for parts that are under high strains and wear relatively quickly.
---
---
The main advantage of a carbon chainring over a classic one is the weight save, it's almost two times lighter than an alloy one. The look is sharp and makes a bike looking more agressive. However the length of life is limited and won't be longer than an alloy ring. It's advised to use only a carbon external ring because the small one will take a shorter time to be worn out. About shifting quality, it's much better than what we can expect. It's equivalent to original Campa or Shimano rings.
Only a few pionner companies are producing this kind of transmission, supporting them can't be a bad idea.
---
FIBRE LYTE
produces carbon rings on order with differents carbon weaves and different shapes (aero or classic). It produces for example
Poshbikes
chainrings.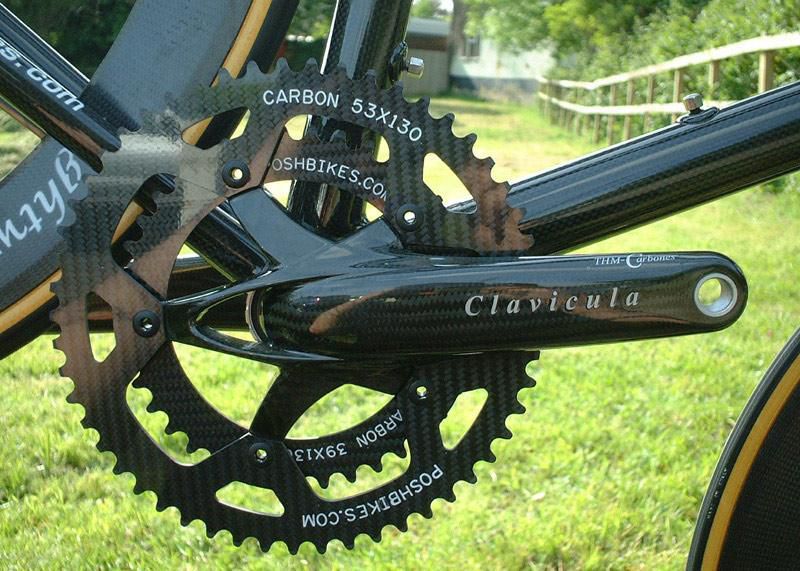 I let you check their
website
.
The chainrings are available from 38 to 65 teeth while the prices reach a bit more than 90£. Show chainrings can also be ordered, a 53 teeth ring is just 43gr...
---
At
TUNE
there's two kind of carbon chainrings. The first ones are exclusively made out of carbon while the second ones have titanium teeth. The second product length of life is going up.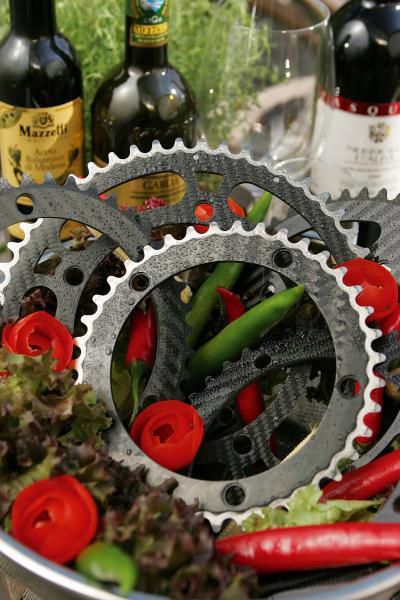 Tune
---
CarbonTi
carbon chainrings also have titanium teeth, they're wonderful.
Someone have had a problem with the external ring since the titanium teeth was ripped by the chain (ring replaced quickly under warranty of course). Broadly there's nothing bad to say about this brand even whether carbon rings users aren't common.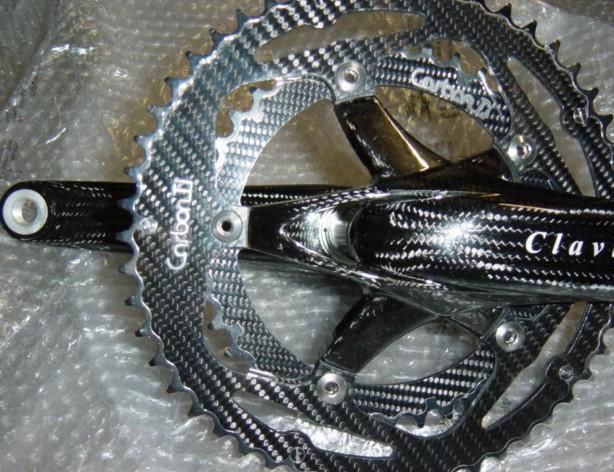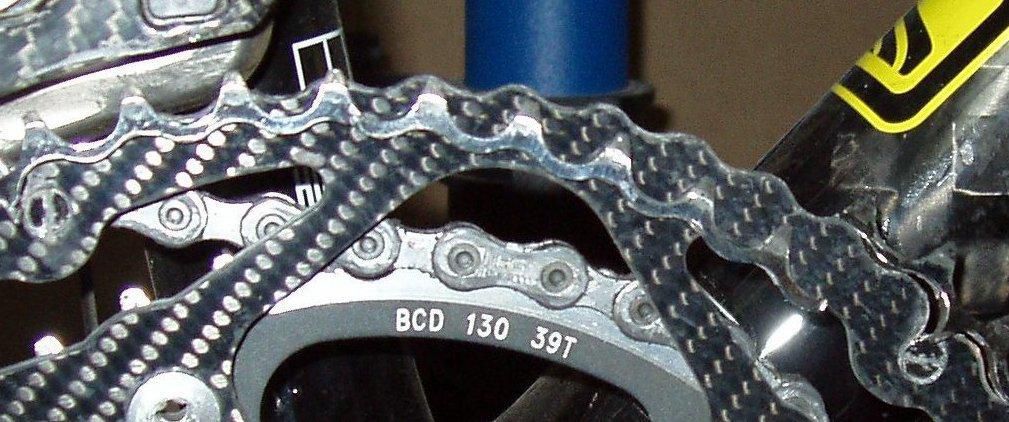 A website should be online soon;
CarbonTi
.