Eurobike - Day 1 - 1st part




Here we go, the Eurobike fair trade just opened its doors.
The very first pictures are available for you below. We will add another article this afternoon:



DT Swiss

The Tricon hub is unveiled as expected. It features a special crow's foot spoking: the spokes are grouped by 3, two spokes are crossed while the third one is radial. This hub is designed to work with spokes threaded on both sides, like Easton wheels.
The 240s indeed received a newer sticker. A BMX version is arriving too.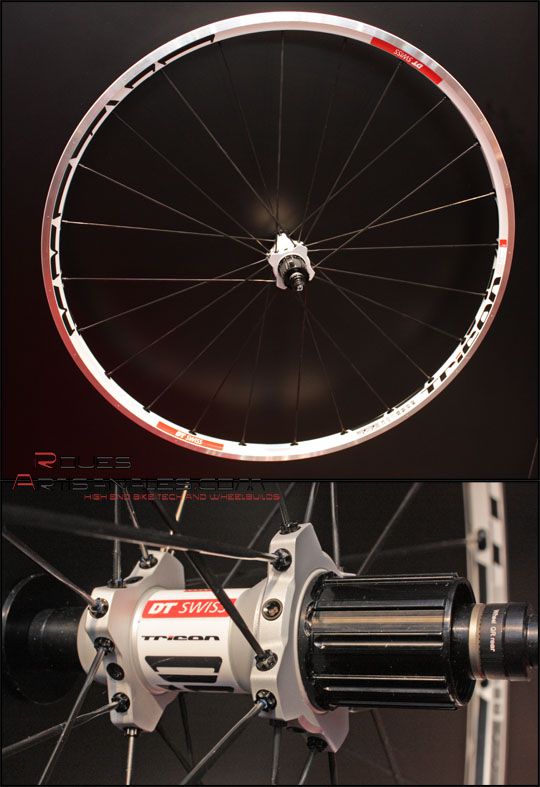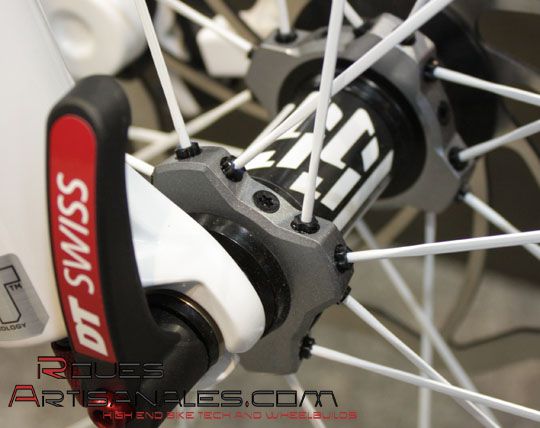 Corima

The full carbon wheel from Corima is called MCC+. The modelized picture we made a few months ago is actually extremely close to the reality.
The full carbon concept is used both on the Winium, and the Aero rims. More informations to come this afternoon.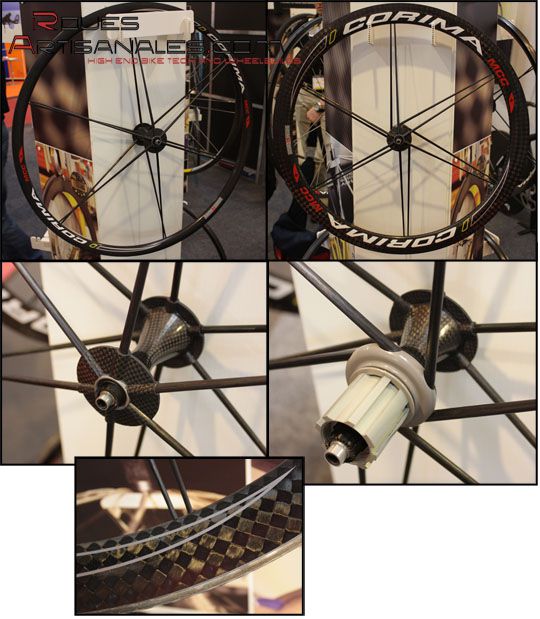 Click to enlarge





Shimano

C35 and C75 wheels were not officially spotted as new product on Shimano's booth. They were rather featured on pro rider's bikes. The C75 receives widened and thus stiffer spokes than the current Shimano and the newest C35 wheels.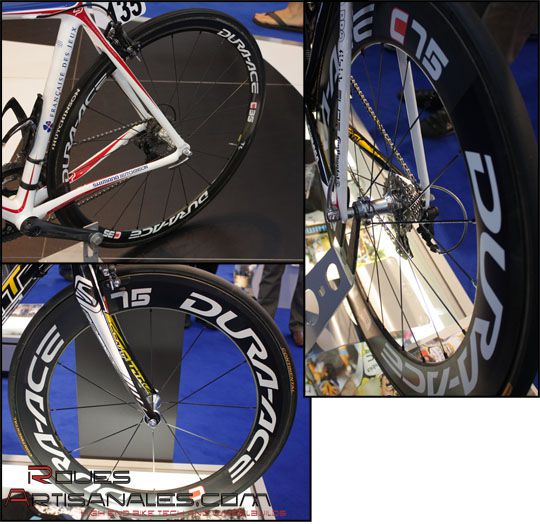 Click to enlage



Time

This picture shows the very new carbon plate acting as a spring on iClic Time pedal: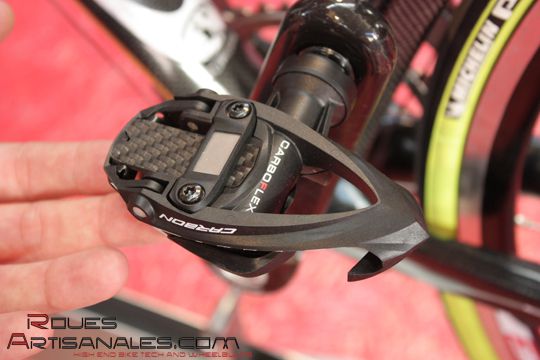 Ritchey:

The WCS 4 Axis stem has a UD fiber instead of a weaved carbon: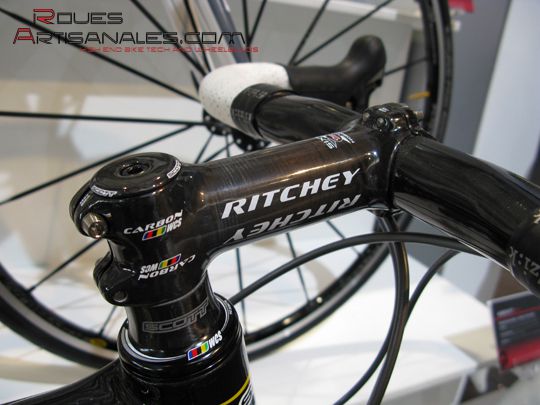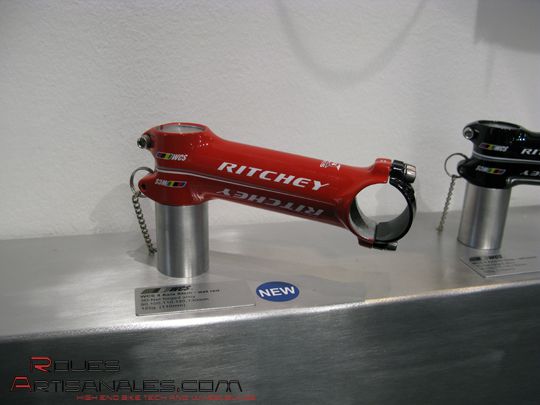 OZ Racing

OZ Racing wheels are equipping a superb Passoni...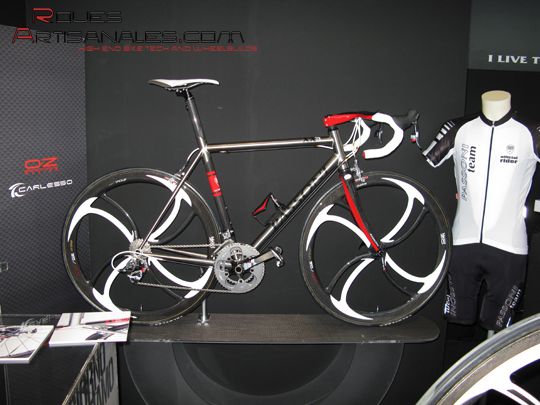 ROTOR

Rotor crankset was visible on a Cervelo: