Montage/built Crono F20, Tune Mag190/Mig70, Cx-ray. [en 2]
After a request made by a racer needing a light, reliable, stiff, very strong wheelset, and beside this all black from the hubs to the tip of the ties, I assembled this set using
Ambrosio Crono F20
rims linked to
TUNE Mig70
and
Mag190
hubs thanks to
28
front and
32
rear
Cx-ray
spokes. There are ties for both the front and the rear wheels.
Thus, the wheels are 17gr heavier than 1300gr and have a very versatile and agressive look at the same time!
Front wheel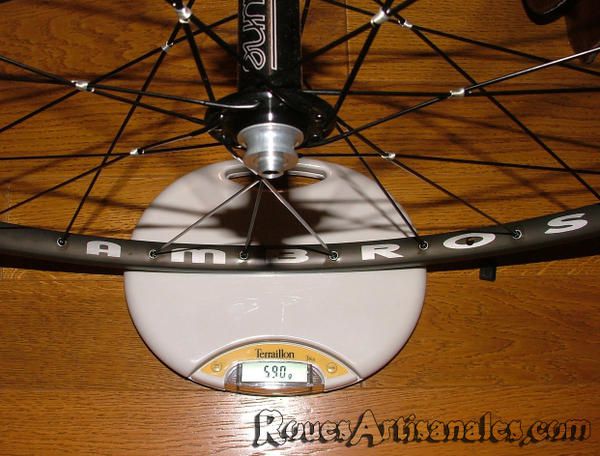 The front wheel weights
590gr
with its
28
Cx-ray spokes
3
times crossed and tied. The nipples used come from DT Swiss, they're made out of a very strong aluminium.
Rear wheel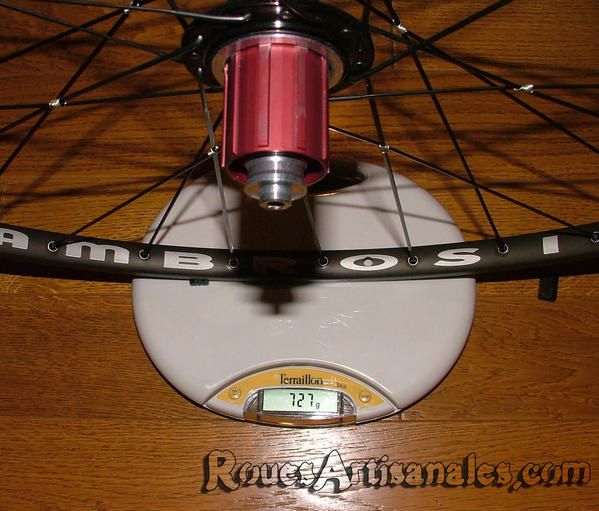 727gr
for the rear wheel with
32
spokes similar to the the front wheel, they're
3
times crossed on both sides. The nipples are the same as the ones of the front wheel.
The ties
In order to turn the ties black, an anti-rust paint has been applied on the ties. The result is pretty and the tie wire can even be invisible with many layers. However I preferred a thin layer to let the handmade side visible and to save a few grams.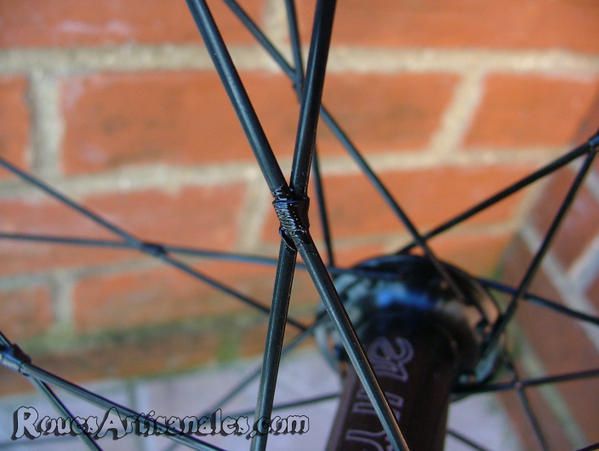 The set


The set with silver ties
Click to enlarge


Click to enlarge

Click to enlarge
The set with black ties

| | |
| --- | --- |
| | |
| Click to enlarge | Click to enlarge |
Total weight

1317gr