Anton
could take some interesting pictures on the
Jan Ullrich
conference presenting his new bike line.
It seems
I'm the only one being surprised
to see a
11 speeds
setup on the pictures. Not really much informations, actually almost no information about it but we can clearly see Linder rear derailleur, shifter and cassette. I'd like to say it's custom setup.
Have a look at the pictures and feel free to post commentaries;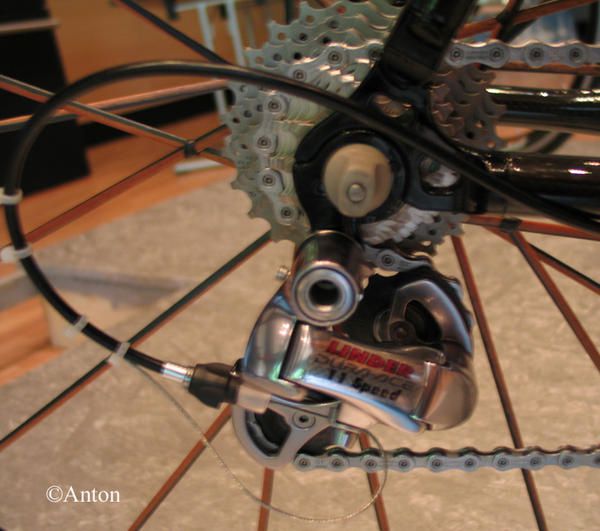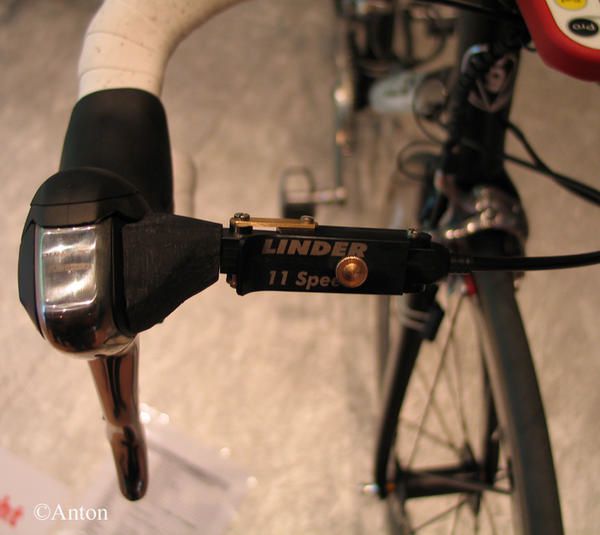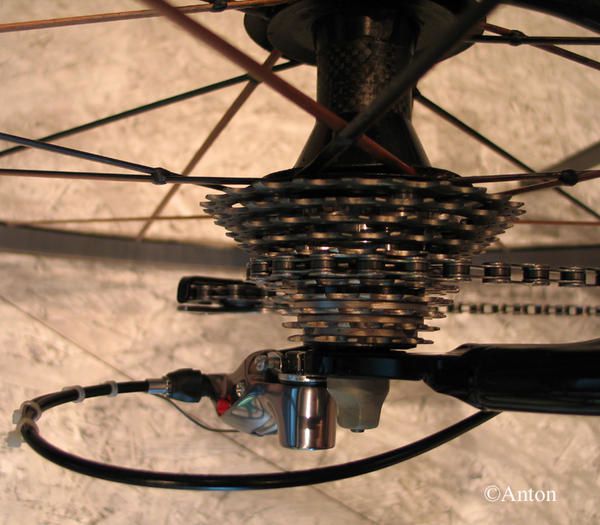 Eleven speeds would be nice on road bikes.